May 25, 2023
Dear Friends,
Hello! It's been a cloudy week here in Bozeman and we are looking forward to having to mowing the lawn again (not really... it's not the favorite household task) but I am very thankful for the moisture! This week has been full of meeting new friends from all around the world- Spain, the Netherlands, Iowa...I hear this is a good time to visit Yellowstone and then stop in and get some of our Custom Yellowstone fabrics (while they last).
Birthday Club Reminder- The time to turn in your blocks will be coming faster than you know- it sneaks up on me every year. You can turn your blocks in prior to the October deadline.

Blocks of the Month:

Sign ups are now available for the new Anteli Block of the Month. If you've taken any of our classes, you will already have a few of the tools you need to make this gorgeous quilt! We are currently making our store sample and have five slots left in our signup list. If you are interested, sign up here will be cutting each month as soon as the fabric arrives in a short while.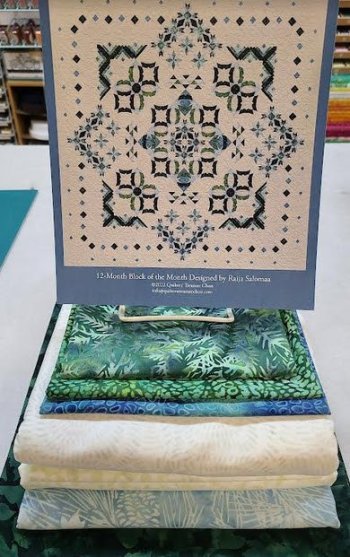 Barn Quilt Block of the Month: Kits are ready for this lovely large block quilt. Our version has a black background and is striking! Barn Quilt a 6 month Block of the Month is now available monthly or as a full kit!





Fabulous Block of the Month is ready to go!. Our kits have the most lovely rustic colors and is only an 8 month program. Click here for your Fabulous Registration and we will get your monthly kits set aside for you!




We have one other Block of the Month on order... Hint: Get ready for Blues and Golds!

Upcoming Classes/Events:

See below for the upcoming retreats, classes and events


Mini Retreats: Come join us for a weekend each month to work on projects, learn new things, and hang out with a great group of ladies! We have filled the June Retreat but have September - December retreat spots available. Please call us for the exact dates and sign up availability 406-586-6097 or see our calendar HERE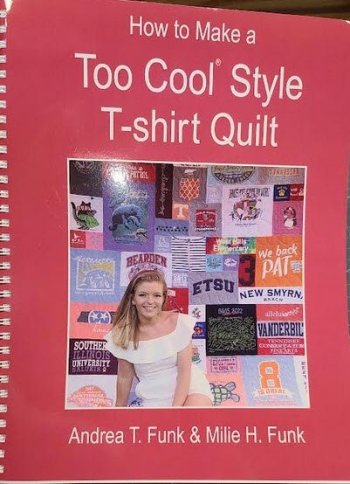 T- Shirt Quilt Class- June 16-17th: Friday 2pm - 4pm & Saturday 10am - 4pm
Marty will walk with you through the process of building your own unique T Shirt Quilt. There will be a book to purchase for the class. Bring your t-shirts (the more the better) and your sewing machine and you will be well on your way! We have space to two more- sign up HERE
Star Quilt Class- An Advanced Beginner Class: Mondays starting in Sept.
This new series of nine classes will walk you through learning new techniques and will also be a great view of basics from our Beginning Class. We will focus on translating the book and precision piecing. Sign up HERE for the Star Quilt Class Morning Session or Evening Session

Foundational Learning Class 201- Intermediate Quilting- 14 weeks starting September 2023 Our fall session has been scheduled and is starting to fill. Once you have completed the Beginning Quilting Foundational Class from Main Street Quilting Co, you can take your skills to the next level with our Intermediate Class. Evening Class Sign Up


Artist in You Class by Sue Olsen Two Consecutive Saturdays: September 16 and 23
You will making a unique wall hanging from an original photograph of your choosing. If there are still open spots, sign ups will close on August 1st Cost: $125 + supplies Sign up HERE
Collage Applique Techniques Class with Leslie McNeil - September 30th. Come learn some fun and unique ways to complete a collage style wallhanging. Leslie is a master teacher and you will love learning from her. Leslie has MANY patterns in her collection from which to choose. She will only be teaching from her patterns and we have many of them in our store. Already have one of her patterns- bring it to class! Sign up HERE



New on Our Shelves:
Newest Patterns & Books:



Kits:


Silent Night Felt Doll and Bag Kit
Trip Around the World Kits- Precut strips make this one a breeze!



Scintillating Stars Kit - this easy to piece, queen size quilt can be completed in a weekend!

Gifts:
You deserve a cute new t-shirt for the summer! Come snag one of ours before they sell out. If you know me, you know I must have the softest t-shirt fabric and our new design is no different!
Fabric Collections:



This new Christmas Traditions fabric line is full of whimsy and fun. The watercolor like artitstry brings a softness to your project.
Silent Night fabric from Riley Blake
Winter Activity line from Michael Miller is super cute.

Machine Corner:
When was the last time you put in a new needle? If you are like me, you don't think about changing the needle until it breaks. Replacing your needle frequently gives a better stitch, it doesn't put snags in your fabric and is overall a good habit to get into. Not sure when a new needle is needed? See the photo below... The purple arrows show that these lines/snags are a telltale sign that your needle needs replacing!





Need a new machine? Let us help you get into the best tool for your best work. There's great sale going on with Janome until the end of June- stop in and see the new models of machines!


Machine Service and Repairs:
Our sewing machine expert's service schedule has filled so quickly for months now. Please call us at 406-586-6097 to get a reservation for your machine. We are now filling the end of July slots. Walk-in machines require prepayment. We are able to service and repair all makes and models of machines: Embroidery, Sewing and Sergers.


Main Street Quilting Company Spring/Summer Hours:
Open Monday - Saturday 10a - 4pm

Closed for Memorial Day, May 28-29
Open Tuesday July 4th 10a -1pm
Closed for Labor Day, Sept 3-4
I need to close this email with a huge THANK YOU to all of you for a wonderful Winter/Spring here at Main Street Quilting Co. We are looking forward to another amazing summer and full. Remember you can always order online HERE during this Memorial Day weekend. When you do, I will happily reimburse your shipping fees on orders over $75.00. In addition, I will be going on a little adventure shortly and want to bring you back something!! Starting June 5-17th, please enter our in store drawing for a special tropical surprise, each cash register reciept = one ticket for the drawing. Tickets will be given at register. Live far away and want to order online? You ALSO can be entered into the drawing! It sure looks like you will need a spool of our favorite Aurifil thread ;) Winner(s) will be drawn on Monday, June 19th and we will post your name on our Facebook page (don't worry- I'll call you too!!) Just our way of saying THANKS! Gwen and staff