MSQCo News- October/November 2022

Dear Friends, Fall 2022 has been one for the books for sure... The weather has been amazingly warm, the fall tourist traffic has brought many new friends through our doors and we are excited to be adding new fabrics to the shelves and more events to our fall and spring calendar. We have a new feature coming to our newsletters... Each month our Tech, Cameron will be weighing in with a tip or trick to get the best out of your sewing machine. Keep reading for more info and check out our online calendar.

Classes & Upcoming Events:

Christmas Project Weekend- November 18, 19, 20
Need a few ideas of easy to make projects for gifts? We have a fun weekend of classes planned with you in mind. There's a new and different way of making placemats/trivets in that you will soon master. We will make quick zipper pouches with a vinyl window that can be filled with cute little notions. Gwen will show you a magic way to take 5" squares and make a unique pattern that will keep people guessing at how you made it. And of course there will be FOOD!! Dinner, Lunch and Brunches are included for a fun weekend of sewing. There are still a few spots left: Join us here

Artist In You Class- April 2023

We are pleased that Sue Olsen has allowed us to put her on our 2023 Spring calendar for more of the "the Artist in You" classes. Sue is a master teacher and we have learned so much from her and believe you will also! Join us in creating a true art piece. Kylie made her photo taken of the Grand Teton mountains into the wall hanging seen above.

We will hold 2 classes with 2 sessions of each class. You can choose the Friday classes or Saturday classes. The first session you will be using your own photograph to build the basis for your creation. The second session will focus on putting it all together and you will even get to quilt your wall hanging.

Please sign up online and read more information on the class: April 14 & 21 Friday Class or April 15 & 22 Saturday Class


Our Beginning Quilting and Advanced Quilting Classes are halfway through the Fall Session. If you are interested in joining any Foundational Learning Classes, please see the 2023 calendar for the starting dates. Sign up here: Beginning Quilting Class Morning or Beginning Quilting Evening Class




We will begin a new session of the Foundational Learning Series: Intermediate Quilting Class. This class is the next step in honing the quilting basics skills you learned in Beginning Quilting. We will use many of the tools and tricks from the BQ sessions to apply them to a more difficult and challenging set of blocks. We will be interpreting this pattern in Gwen's "make it easier" methods. Starts in January 2023 Sign up here: Intermediate Class Evening
Birthday Club: While we are waiting on a few blocks in each group to come in still (if that's you- we left voicemails). All Blocks are DUE OCT 31st. We will be getting all the presents and get ourselves ready for the party on Friday evening December 2nd. Please let us know if you will NOT be attending (for those out of town- we will be mailing yours!). Party Sign Up
Want to join us in 2023 for the Birthday Club? Click here to get more details and to sign up: 2023 Birthday Club
Our next months Mini Retreats have been planned and are on the calendar for December through April. Check those dates out here



Machine Corner:

Tips and Tricks: To keep your machine in good working order, we recommend servicing it on a regular basis- choose a date or time of year that is easy to remember. One friend, gets her machine serviced on her birthday yearly- when she sees that date on the calendar, we remembers to set up a reservation. Do you sew daily? If you are a prolific sewist, you may wish to be on the 6 month plan. Regular service keeps an eye on the gears and internal workings of your machine besides the obvious cleaning all machines need. Good machines are an investment. Let us help you keep yours in great shape!



Need a new machine? Let us help you get into the best tool for your best work. There's great sale going on with Janome right now- Click here for more info! We are getting more machines in on a regular basis. Stop in and talk to us about what you need.


Machine Service and Repairs:
Our Sewing Machine Expert's schedule has filled so quickly. Please call us at 406-586-6097 to get a reservation for your machine. We are now filling the end of November and December slots. Cameron is able to service and repair all makes and models of machines: Embroidery, Sewing and Sergers.

New on Our Shelves:
Fun themed fabrics are here: Birthday, Holiday, Sewing, Baby Bunnies. New Wide Backs, New Notions and Precuts are now available. This is just a sampling... We have a huge order of batiks coming in the next few weeks. There's also a new Block of the Month coming. Find us on Facebook for the most up to date photos when new fabrics arrive.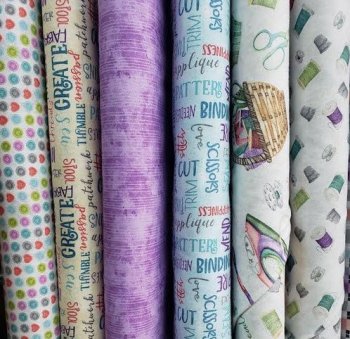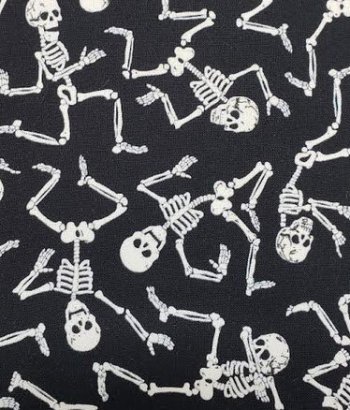 Did You Know?


**We have shortened hours due to being short staffed. We are currently open M-Sat 10am-4pm until further notice. You can order online @ www.mainstreetquiltingco.com or we are able to accommodate private shopping appointments. Please call to sign up for a time outside of our normal hours. A scheduling fee to cover staffing will hold your appointment and it will be applied to your purchase. Call 406-586-6097

**Custom Tables for your sewing machine are available in all sizes. We have a new sample on our floor and the drawer in it is so handy. Stop in and see the Wish Table in person or call us to order! These tables are custom made for your machine and take a few weeks to get in. It's not too early to order one for the holidays.