Main Street Quilting Co- Memorial Day Weekend News


Happy Memorial Day Weekend! As we ponder the sacrifices made for this day of remberance, I hope you can also get in a little sewing and rest. I cannot believe our 5th month is almost over. We've got a short and sweet updated newsletter for you. We will be opened Sat, May 28th and closed for the long holiday on Sunday and Monday. I'll see you back at the store on Tuesday, May 31st.


Reminder:
Don't Forget!! 5 CARD DRAW opportunity. For every class you sign up for between April and Dec of 2022, you will get to "draw" a card. We will keep it on file for you and you will collect a card for every class you take from us. If you've already taken a class or have signed up, you are automatically included in the 5 Card Draw game. The best part... there will be a drawing at the beginning of January for an amazing gift basket* full of goodies!! Gwen will be calling you next week to draw your cards.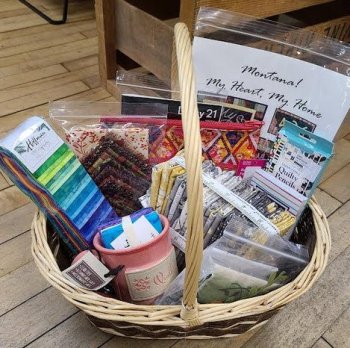 *items may vary as new fabric lines arrive *Private lessons not eligible




Feel free to sign up online for these classes or stop in and sign up in person. We can always sign you up over the phone also! Please call us with any questions! 406.586.6097
CLASSES:

Paper Piecing Class- Sat, June 11th We will walk you through the basic techniques and tricks for paper piecing or foundation piecing. This is a great time for a refresher course if you've the need. We have a kits or patterns in store or bring your own. I know I have a kit in my closet just waiting to be made. There are still a few a places left and more patterns being added each day.
Sign up here for this 4 hour class. Paper Piecing Class




Common Bias Technique Stars or Trees- Sat, June 18th-

This will be Susan's last class with us as she is leaving Bozeman to move back to Wisconsin. We are sad to see her go, so if you wanted to learn from an expert teacher and designer this is your time!
Sign up for her class here: Bias Stars and Trees Class



Ruler Work Quilting- Join Katie for this fun and informative class playing with quilting rulers. This class is the prerequisite to the class below. Let us know you are interested so we can schedule this class this summer. Exact date TBD





Beyond the Basics: Ruler Work Class- Get on our waiting list for this not-to-be-missed class with Katie Cash. Date TBD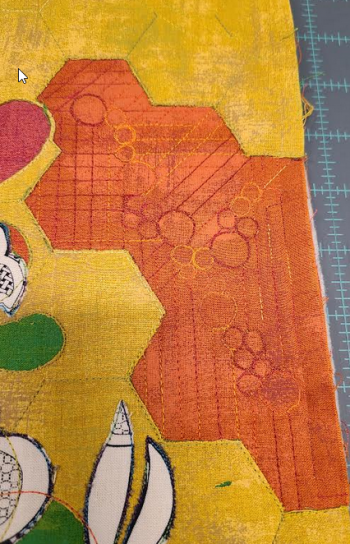 Have you seen our window with true works of art from Bozeman resident Sue Olsen? We are blessed to be able to have her come this fall and teach her unique and creative techniques to us in September- If you are a "paint outside the lines type of person- you will love this. If not, come and let us challenge you to try something new to add to your quilting repertiore.


"The Artist in Me" Class has been scheduled for September 2022- Sign up HERE for this amazing two part class. You will need to have your photograph sent to Sue ahead of the class so do not wait to sign up. Space is limited and we will closing signups early Sept.

Coming from out of town? We have a few ideas to accommodate you also- call and talk to Gwen.



Advanced Quilting Class- Tuesdays in Sept 2022 We only offer this class every few years. If you already have taken our Beginning and Intermediate Classes, this is a great next step. We cover MANY techniques that an experienced quilter should know. We are considering a morning and evening class so let us know your preference when signing up. Sign up here ADVANCED QUILTING CLASS

starting in Sept 2022

.


Intermediate Quilting Class- Thursdays in Sept 2022 We are trying something new! We will be going virtual with this class this fall. As this is the second in our Foundational Learning Series and you have already taken the Beginning Class, you will have understanding of the tools we use for this quilt. Don't wait to sign up as we are limiting class size to give the most attention to each learner. Intermediate Quilting Class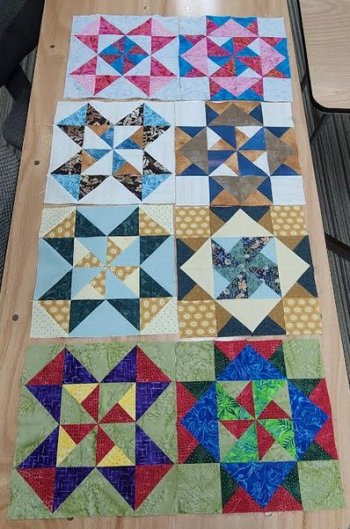 Main Street Quilting Company Classroom Policy:
Our classroom space is reserved for paid classes, private lessons or retreat attendees only. If you are joining us for a retreat or class and need to see visitors, please arrange to meet them on our sales floor or at one of the wonderful restaurants downtown. This will ensure the rest of the attendees are not distracted. **Nursing infants-in-arms only would be our only exception.

We want to respect your time and we expect to start classes on time. For this reason, we will have the classroom open 15 minutes prior to class start and you are welcome to get settled then. If an evening class, we will be locking our store doors 5 minutes prior to the start of class so we can all start on time. Please make proper accommodations to honor that schedule.
Upcoming Events

:

Upcoming Mini Retreats:
Join us for good food, friendship, shenanigans and laughter and a whole lot of fun! We eat a lot, laugh a lot but we also sew some, too! Retreats fill quickly so check your calendars and sign up today using the links below.



June 24-26 now open for reservations- sign up here JUNE
September 16-18 now open for reservations- sign up here for Sept Retreat
October 14-16 now open for reservations- sign up here for Oct Retreat
Nov 11-13

now open for reservations- sign up here for

Nov Retreat

** We have room in our summer schedule to book one more private retreat (for up to 10 people), call us today to talk to Gwen 406-586-6097