Crazy Quilting Class- Friday, May 6th Virtual Class Available!
Join Susan as she walks you through all the tricks and techniques for making a special and unique memory piece. Starter kits will be available at the store on the day of class. Need this class virtually? Just let us know! Sign Up HERE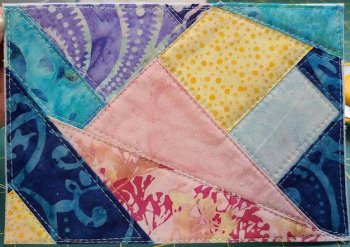 Collage Class with Leslie McNeil- May 7, 2022
Let Leslie teach you how to use her tips and tricks for creating a lovely collage. Her patterns are available in our store or you can bring one you've already purchased. You won't want to miss this amazing chance to learn from a collage expert. Your supply list will be on the pattern. Sign up online here- Collage Class


Paper Piecing Class- Sat, June 11th We will walk you through the basic techniques and tricks for paper piecing or foundation piecing. This is a great time for a refresher course if you've the need. We have a kits or patterns in store or bring your own. I know I have a kit in my closet just waiting to be made. Sign up here for this 4 hour class. Paper Piecing Class




Bias Stars- Sat, June 18th-


Sign up for her class here: Bias Stars and Trees Class



Ruler Work Quilting- Join Katie for this fun and informative class playing with quilting rulers. This class is the prerequisite to the class below. Let us know you are interested so we can schedule this class this summer. Exact date TBD





Beyond the Basics: Ruler Work Class- Get on our waiting list for this not-to-be-missed class with Katie Cash. Date TBD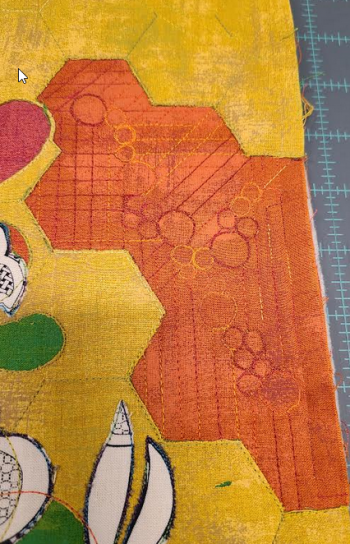 Advanced Quilting Class- Tuesdays in Sept 2022 We only offer this class every few years. If you already have taken our Beginning and Intermediate Classes, this is a great next step. We cover MANY techniques that an experienced quilter should know. We are considering a morning and evening class so let us know your preference when signing up. Sign up here ADVANCED QUILTING CLASS

starting in Sept 2022

.


Intermediate Quilting Class- Thursdays in Sept 2022 We are trying something new! We will be going virtual with this class this fall. As this is the second in our Foundational Learning Series and you have already taken the Beginning Class, you will have understanding of the tools we use for this quilt. Don't wait to sign up as we are limiting class size to give the most attention to each learner. Intermediate Quilting Class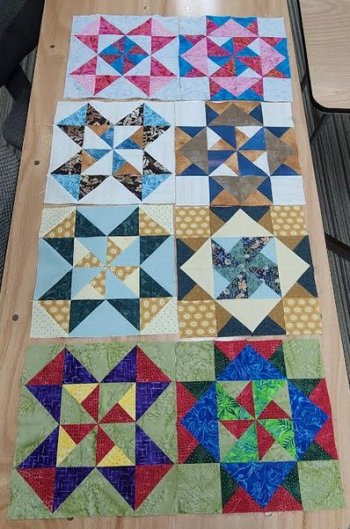 Main Street Quilting Company Classroom Policy:
Our classroom space is reserved for paid classes, private lessons or retreat attendees only. If you are joining us for a retreat or class and need to see visitors, please arrange to meet them on our sales floor or at one of the wonderful restaurants downtown. This will ensure the rest of the attendees are not distracted. **Nursing infants-in-arms only would be our only exception.

We want to respect your time and we expect to start classes on time. For this reason, we will have the classroom open 15 minutes prior to class start and you are welcome to get settled then. If an evening class, we will be locking our store doors 5 minutes prior to the start of class so we can all start on time. Please make proper accommodations to honor that schedule.
Upcoming Events

:

Upcoming Mini Retreats:
Join us for good food, friendship, shenanigans and laughter and a whole lot of fun! We eat a lot, laugh a lot but we also sew some, too! Retreats fill quickly so check your calendars and sign up today using the links below.



June 24-26 now open for reservations- sign up here JUNE
September 16-18 now open for reservations- sign up here for Sept Retreat
October 14-16 now open for reservations- sign up here for Oct Retreat
Nov 11-13

now open for reservations- sign up here for

Nov Retreat

** We have room in our summer schedule to book one more private retreat (for up to 10 people), call us today to talk to Gwen 406-586-6097
NEW IN THE STORE:

Words of Wisdom Quilt Kit
Fantasy Block of the Month is available as a monthly installment or a full kit- there are 5 left. Stop in and see these gorgeous fabrics. Of all the quilts I've made, this one was one of the most fun!
Botanica Kit-
This lovely paper piecing pattern is another Jacqueline DeJong creation. We have one kit left but there are still patterns and fabrics available.
Have you seen the goats in pajamas quilt pattern? We have the cutest lil goat wearing Dino pjs in the store... Stop in and see him.
Lakeside Block of the Month- Registration is open now! Register here
Our Sample will be quilted shortly and we are so excited to see how lovely it is in person! Pictures never quite do it justice.
NEW Fabrics:
Looking for a new sewing, embroidery machine or a serger? Don't miss out of the great sale going on right now! Check out the Janome.com website or call us for more info!
Did you know we sell and set up Long Arms?
Cameron, my nephew and I got to set up this Janome over Spring Break and it's a beauty!
Machine Service- Our schedule for machine services have been filling so quickly that we are now booking into mid to late May and early June. Call ASAP (406.586.6097) to get on the reservation list and we will be able to let you know at that time what is available. For walk in-machines with out reservations, we do require prepayment.