Fall News from Main Street Quilting Company


If you follow us on social media- you will know we caused quite an uproar this week when I cut up my quilt. I am beyond happy to have done it! It's going to be the cutest tree skirt, placemats, Christmas stockings, pillows, pot holders... or anything else we can dream up, it'll be so many wonderfully useful things! What a freedom I feel now about this quilt, I really loved the process of making it and the friend I made it with but the end result was not what made my heart happy... How many times have you worked on a quilt that you just couldn't "get into" or maybe ended up having a bad memory tied to it? We can give you the freedom too! We will be showing you how to repurpose, why to repurpose and what to make in our "How to Murder a Quilt" Class this fall. If you are unable to join us in person, we would love to offer a ZOOM class for our out of town friends. Call us to get signed up for class on Sept 30- two sessions: 2-5pm or 6-9pm.


HOT NEWS!! We will be open for the Labor Day Holiday: Friday 10-5pm, Saturday 10-4 and Monday 10-3pm We are also going to be open the following Sundays this fall (each Montana State Football home game weekend):

September 12th 12-3pm,
September 19th 12-3pm,
October 3rd 12-3pm,
October 10th 12-3pm,
October 24th 12-3pm,
November 14th 12-3pm




Quick Snapshot of our upcoming classes are listed below... Please check out the class calendar on our website to learn more about each class.


Mini Retreat Coming Dates: SEPT 17-19(FULL), OCT 15-17, NOV 19-21, JAN 14-16, Call us to sign up early for your spot! As always the good food, fun and laughter are in abundance at these retreats!



Mending Fences Class- Sept 21st 5:30-8:30p



Stuffed Pumpkins Class- Sept 25th 10-1p
(wait til you see the options... even minkee can be used!)



"How To Murder A Quilt" or Quilt Repurposing Class- Sept 30 2-5pm, 6-9pm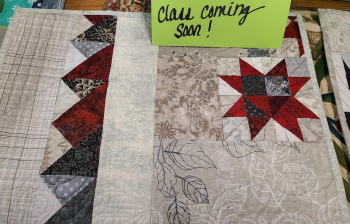 T Shirt Quilting Class- October 1-2 (Fri 1-5 and Sat 10-4)

Dear Daughter Monthly Quilt Class
Meets first Monday of the Month starting in October 2021- Stop by to get a lesson with each lesson.



Jelly Roll Rug Class- October 8th 3pm-7pm



Christmas Tree Skirt- October 9 10-3p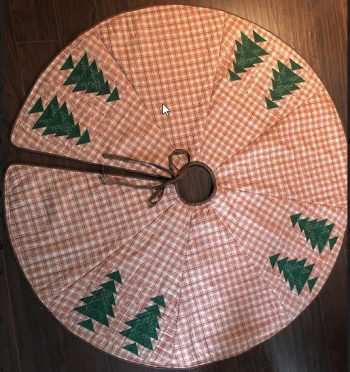 Basic Stitches for Embroidery- October 30 10-1pm
Learn enough stitching to make these kits in time for Christmas!



BIRTHDAY CLUB Blitz- NOV 5-6 Come and Learn about the Birthday Club and see what you can do... Classroom will be open for finishing these blocks for current club members. If you have a finished top or project from your birthday blocks, we'd love to display them :)
NEW SESSION OPENING DECEMBER for 2022



Table Runner Class- NOV 11 2-6p
Another quick and easy class for all the holidays! Check out our new Hanukkah fabrics!



PLEASE NOTE DATE CHANGE:
Ruler Quilting with Katie Cash- NOV 22




Watch for the Follow Up To Katie's Ruler Class Coming!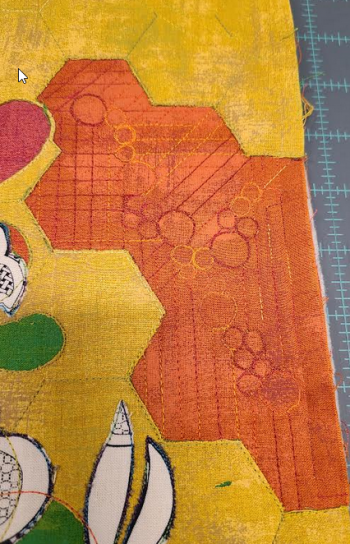 NEW Mystery Quilt Retreat coming at the end of January 2022- Sign up early for this one as space will be limited. It's going to a good one, not like the others :) So yes... there are no pictures yet. I will give you a hint at my colors shortly.




More UPCOMING CLASSES AND EVENTS coming in next newsletter!


Machine Service & Repair Available at Main Street Quilting Company
We provide service and maintenance for ALL makes and models of sewing, embroidery and serger machines. Our expert technician is here on alternating weeks. Call 406-586-6097 to make a reservation for your machines day at the "spa". Please call early as our reservation list fills up fast!

Since 2020, we have changed our service procedures- most importantly we are now accepting walk-in machines with prepayment for non established customers.

Please read through the following to understand the new processes:
1. Phone reservation and email reservations are first come, first on the list. We will confirm your reservation and gather all pertinent information at that time. Be prepared with make and model of your machine, what service is needed, your phone number, address and credit card information.
2. Machines need to be brought to our BACK DOOR through the alley behind the store and placed on the rack to the right of the door for sanitation.
3. Once service is completed, we will call you with the service information and charge your card at that time. We will then have it on the rack at the backdoor for pickup. Credit Card numbers are then shredded after processing.

NOTE: Once a reservation slot has been given you, there will be a $30 fee assessed if you cancel 7 days prior to the service date or if you are a NO SHOW for your appointment. Machines left with us for 60 days are considered abandoned and will become property of Main Street Quilting Co.

Fall Hours:
M-F 10-5, Sat 10-4

Open Specific Sundays:

September 12th 12-3pm,
September 19th 12-3pm,
October 3rd 12-3pm,
October 10th 12-3pm,
October 24th 12-3pm,
November 14th 12-3pm

We will hold the following Holiday Hours:
Labor Day- Open 10-3pm
Thanksgiving- Closed Weds-Thurs 11/24-11/25
Christmas Eve- Open 10-2p
Christmas Day- Closed
New Years Eve- Open 10-2p
New Years Day- Closed