Skip Navigation
Website Accessibility
Jingle into MSQCo for December 2019 Fun
Merry Christmas! Just a quick note as I know we are all hustling and bustling to get all our Holiday preparations completed in the next 8 days!

I attended a fun cookie decorating class with a friend this weekend and found it was so much fun being creative in a new way... I'm thinking of bringing a few new classes to MSQCo that are creative but not necessarily using fabric... Thoughts? Email me with your interest!



We have completed our fall classes and are looking forward to starting up in January with more fun. Stay tuned for some fun and different classes that Gwen is developing for the New Year.



Thank you everyone who came out to make our Christmas Stroll this year our BEST ONE EVER! We had a friendly face sewing in our window display that evening and here's a sneak peak at what you will see in the near future (she was working on this that night).



Birthday Club Reminder- All Blocks are DUE Soon- Dec 31st!! We are still taking signups for 2020 also.

Beginning Quilting Evening class is full but if there are a few more ladies (or guys) interested, we could open up a morning session. Call today and get signed up! 406.586.6097 or sign up online at Foundational Learning Classes





Mini Retreat - January 10-12 This fun and fabulous Winter Retreat has a couple of spots left. Sign up online with this link or call us ASAP then get ready for a fun time - great food - laughter - and even a game or two with prizes!


JINGLE For Your JANUARY is starting tomorrow!! For every $40 you spend between 12/18/19 and 12/31/19 you will receive an envelope for a special discount and free gift to be redeemed in January. Envelopes must be redeemed by January 31st and must be opened in store by a staff member.
Have you seen?? Have you Heard?? The new Stripology XL Ruler is a GAME CHANGER!! Check out Gundrun's You Tube Video Stripology XL Ruler Video. You can square up blocks as well as cut strips, squares, diamonds and triangles accurately. These make great gifts- tell your family to head our way!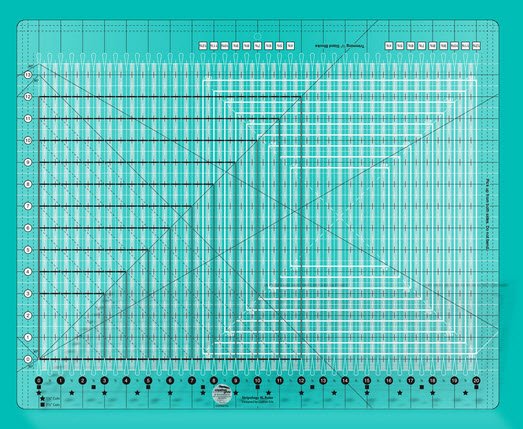 Don't Forget we are all stocked up on our Custom Batiks! Stop in and get your Montana State University Bobcat fabric in time for our game on Saturday- GO CATS!! and we also have more Yellowstone fabric.

Holiday Hours
Wednesday Nov.27th Open 10am-3pm
Closed for Thanksgiving Nov. 28th
Christmas Stroll Dec.7th Open 10am-7pm
Christmas Eve Dec.24th Open 10am-3pm
Closed for Christmas Dec.25th
New Year's Eve Dec.31 Open 10am-3pm
Closed for New Year's Jan. 1st

Machine Service- Cameron will be here the following dates in December: Dec 6th and 20th. His schedule always fills quickly so you if you need your machine serviced, now is a great time to get on his reservation list. 406.586.6097