November 2019 News from Main Street Quilting Company
Happy Veteran's Day- Thank you to all our service members and families who sacrifice for you us to be a free country. We are open today and are reminiscing about our fun retreat weekend!

If you missed out, our next Mini Retreat is in January and it's already filling quickly. Maybe it's the laughter, the encouragement from our friends, or the yummy lemon cake- but regardless, we have a great time and eat WAY too much!





Upcoming Classes-



T- Shirt Quilting Class- Come and make a wonderful memory quilt just in time for Christmas. You have been asking for it, so come and join us. Fri and Sat, November 15-16 10am-5pm Book is required for class, call today so we can set one aside for you.



One Block Wonder Class- November 23
We've been asked to bring this popular technique back one more time. Use panels or choose a great large print for your One Block Wonder. Saturday November 23 10am - 5pm You will need to have your fabrics chosen ahead of time so stop in and pick up your supplies.






Jelly Roll Rug Class- December 7th
Gwen will teach you the tricks and tips we have learned over the past few years and you will have this rug done in no time! This one day class requires that you have prepared the fabric and batting strips. Stop in to get your supplies and we will show you what needs to be done prior to class. Dec 7, Sat 10a-4p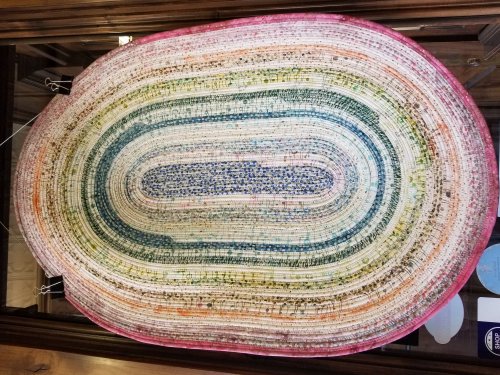 Serger Fun Day- December 4th 10:30-4:30 Come and play on your serger. We will be using our new knits to make a custom garment. Bring your serger and a piece of clothing from your closet that you wish to recreate!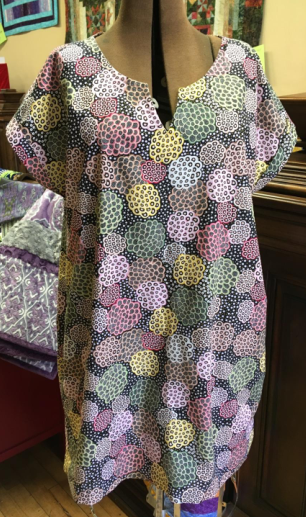 Beginning Quilting Class- Yes, this is a class for beginners but also a great refresher course if you want to brush up on the latest methods in quilting. This 12 week class is held on Tuesdays and starts on January 28th. Our evening class is almost full but if we have enough interest, we will open up a morning session. Call today! 406-586.6097



CHRISTMAS WISH LIST- Every year around this time, we get family members in the store looking for the very best gift for you. Why not stop in ahead of time and choose what you want? We will put a note in the system with your name on it so we can help out your family when they shop at Main Street Quilting Company. (Also in December purchases qualify for The Jingle for your January envelopes.)




Birthday Club Sign Ups are going on NOW! We will be starting a new 2020 session of Birthday Club in January. Sign up online or in store and pick out your fabrics. We need 1.5 yards of one fabric to cut into portions of each member of the birthday club. Fabric and sign ups due by December 31st 2019. If you are signing up online... type in 2020 Birthday Club. Cannot wait to have you join us. If you are out of town and purchase your fabric online- We will refund your shipping on the 1.5 yards for the Birthday Club (since we are not mailing out).


NEW:

Woodland Fairy Fabric



New from Ruby Star Society- Rayons!



Pinwheels in Flight Pattern- (uses panels) Sew Necessary Design available in kit also!

FUN for all ages...



Just in from a favorite Local Artist, Jenny!



Limited Quantity:
Rotating Mats- Well balanced and locally made!



Just in time for your Football fans-




Have you seen the newest ruler from Creative Grids and Gudrun Erla? The Stripology XL Ruler is a GAME CHANGER!! We can do a demo in the store is you want to see it, or you can check out Gundrun's You Tube Video Stripology XL Ruler Video. You can square up blocks as well as cut strips , squares, diamonds and triangles accurately. We sold out of our initial order and are re-ordering this week. Call us if you need to order one or order online. You will not regret getting a great tool!



Yellowstone Fabric is coming!!! We will not be putting it on our sales floor the second it arrives as we need to get our pre-orders out first. If you want to be in the pre-order bucket... Please order online today.

Here are the colors coming!




Yellowstone Custom-

SMOKE





Yellowstone Custom-

BLURPLE (This color background is a blueish-purple color)





Yellowstone Custom-

BROWNIE



Yellowstone Custom- BAJA





Yellowstone Custom-

CITRINE

And we've saved the best for last!! A new colorway- so new I've not heard it's name yet but we are calling it Navy/Rust- it will be in the above print with these colors...




WINTER HOURS:
M, T, TH, F 10a-6p
W, Sat 10a-5p
Sun 12-3
CLOSED NOV 28th for Thanksgiving
OPEN Christmas Eve 10a-3pm
CLOSED DEC 25th for Christmas


OPEN New Years Eve 10a-2pm




CLOSED JAN 1st

2020