Fall 2019 News from Main Street Quilting Company
Happy Fall! This time of year yields the most beautiful colors and it inspires me to create. I recently worked with a company in Utah to create a custom mug that makes for a great gift!
You can see the five colors we have below. Stop in and we can help you compile a mug full of goodies for those Christmas gifts.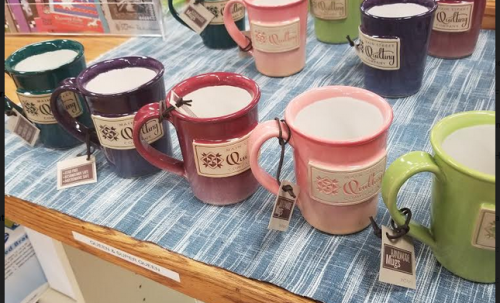 We have the new Janome Air Thread sergers- Come and see why it's the best thing since sliced bread! Let us know if you need this on your Christmas Wish List.
Just in time for winter projects, here's what's new:


New Hoffman Digital Bear Panel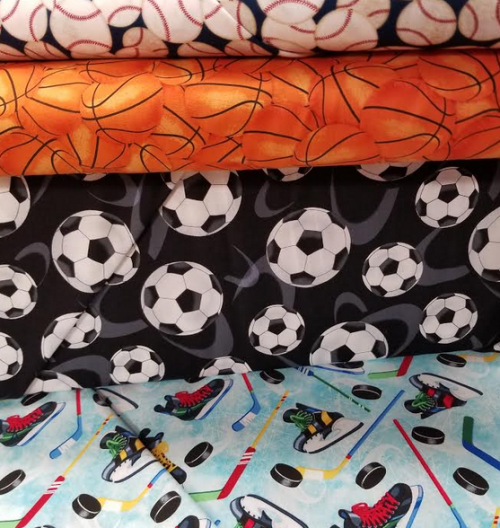 Sports

New Batiks


Wide Backs in Batik


For the Mathematician


Easy Cuddle Blanket (no quilting necessary)


Panels


Cute Little Forest Friends


New Knits - just in time for new classes!


All three photos are DENIM!


LLAMAS!


Unicorn Pattern is these colors - the kits fabric has sparkles!!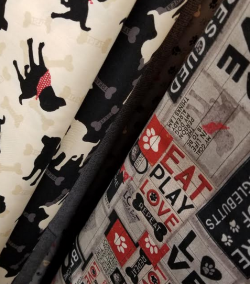 This was barely out of the box and it's going fast!


New kits custom made from Leslie's newest pattern: Cheeky Charlie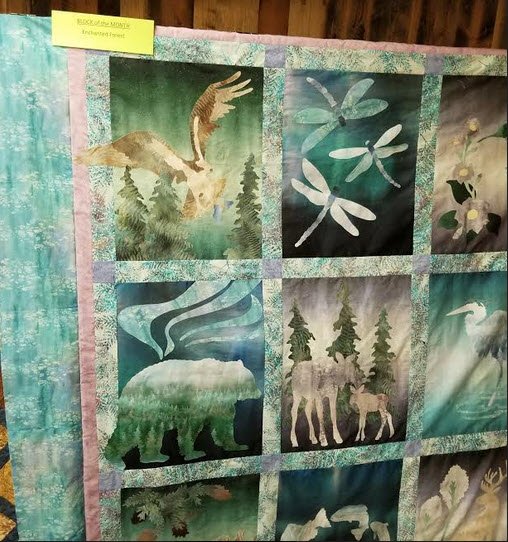 Emerald Valley Kits are ready to go- Come in Monthly for the Block of the Month or pick up the entire kit!


Tara Block of the Month is ready to start with Months 1-3. This fabric is prettier in person!


Reflected Harmony Kits are ready to go- Want the whole things at once? Let us send you one!

UPCOMING EVENTS and CLASSES: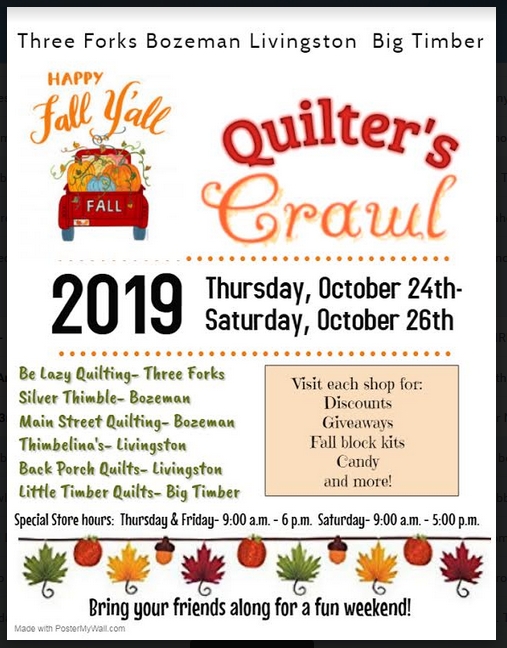 You won't want to miss this fun annual event... only Thursday, Friday, and Saturday October 24th - 26th.

Please note different opening times.

Birthday Club- We are taking sign ups for the 2020 Session of BIRTHDAY CLUB!! Need an excuse to practice your skills? This is a great avenue for you. Come see us or call for more info. We have room for another session, so don't miss out!

Bad News: November's Retreat is full... Good News: We've scheduled another!
MSQCo's Mini Retreat
: Come join us for a few days in January 2020 to work on projects, learn new things, and hang out with a great group of ladies! Gloria is catering our food and you know that is gonna be yummy! Call to sign up now 406-586-6097. This retreat fills fast- so don't miss out on this dedicated time to sew. Jan 10-12


Saturday Dinner in Downtown Bozeman
T-Shirt Quilting: November 15-16th Friday/Saturday Just in time to whip up a great memory quilt for Christmas! Bring your T-shirts and Marty will help you put the puzzle together. Book is required for class. See our website for all the details.

One Block Wonder Class- Come learn how to make your hexies show off the best part of your panels and how to frame out the center. Pick up your supplies at our store and use your class discount! Saturday, November 23rd 10-5pm


Jelly Roll Rug Class: December 7th 10-4pm

This one day class will walk you through the most critical parts of the rug making process.

All you need is one pattern, one jelly roll and 1 roll of pre-cut batting and a nifty little tool. There is work prior to the class, so come in and get your supplies today. We will show you a few things when you sign up to get ready for the class.
Advanced Quilting Class- Starts January 30th Sign up today! We are so excited to be presenting a new class in the Foundational Learning Series. Join us on Thursday evenings from 6-9pm for 13 weeks. Intermediate and Beginning Quilting in our Foundational Learning Series are prerequisites.





Private Lessons: Did you know we give Private Lessons? We can help with a project or show you how to use your machine to it's best ability. Call us at 406-586-6097 to get on the schedule. **NOTE: Gwen's private lesson schedule is booked through November 14th- We can schedule after that date.


Don't neglect your machine this fall- Get her all tuned up and ready for those classes and winter projects. We can service and repair ALL makes and models of machines. Cameron is here next on November 8th. Call today to get on Cameron's service reservation list. 406-586-6097