Fall 2019 News from Main Street Quilting Company
Time to start planning for those Christmas gifts and we have some fun and easy ideas for you! Did you know our app on your phone is the easiest way to see what we have going on? From the app you can call us or even sign up online!
Birthday Club Reminder! If you're a part of the Birthday Club and you feel like you've been forgetting something, when was the last time you picked up or dropped off a month? All blocks are due in April of 2019. Need ideas for your blocks? We've got you covered!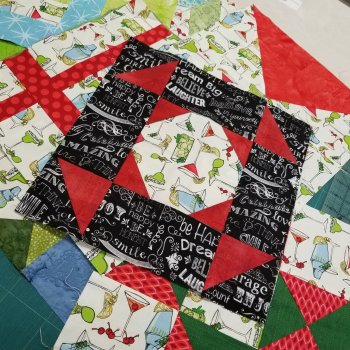 Batting on batting on batting! If you haven't finished that project because you don't have the batting, we've got your back. A new order of Dream Cotton, Dream Black, and Dream Green is on its way!


NEW IN THE STORE

Bear Panel by Hoffman



Bear Minkee Quilt Kits



2 1/2" strips and 10" stacks in these colors!
And Also in these colors:



New from Jason Yenter of In The Beginning:



Speaking of new things, we have a few new blocks of the month coming up. Sign up now online or by calling us @ 406-586-6097! Registration fees are $35.00/BOM.

A Road Trip - An Adventure Quilt. 60" x 74" (12 month)




Enchanted Forest- 66" x 78" (10 months) Starting Sept 28th- If you have registered for this Block of the Month- You may pick up your first month on Sept 28th.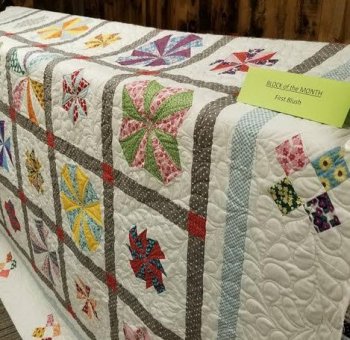 First Blush Block of the Month- 97" x 97" You will receive your first month packet as soon as you sign up. This can also be sold as an entire kit.



London Blues 104" x 104" (12 months) Coming early 2020



Reflected Harmony- We are cutting these kits today! This fabric is so sweet and pretty! BOM Starts October 1st. 84" x 84" (8 month BOM)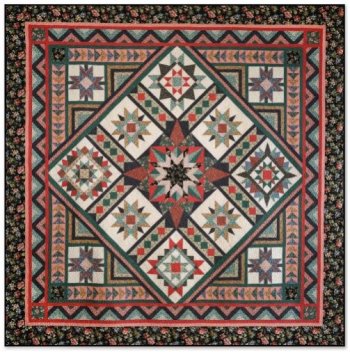 Tara- 104" x 104" (12 months) Another gorgeous line of reproduction fabrics from Nancy Gere. This quilt is at the quilters right now- wait until you see the fabrics. SO pretty! Starts in November.




Garden Party - 65" x 82" (12 months) Laser Cut and pre-fused for you!! We are adding fun backgrounds to make these flowers pop!


Don't miss out on these Upcoming Classes:

Back to school isn't just for the kiddos and college students! Go back to class and join us for fun projects starting this fall.

T-Shirt Quilting: TBD- call if you are interested in making a t-shirt memory quilt.

Jelly Roll Rug Class: September 13-14

Back by popular demand, take two days and learn how to make this super cute, super easy rug! All you need is one pattern, one jelly roll and a roll of batting! There is work prior to the class so come in and get your supplies today. If you missed this one- call us we will be scheduling another one this fall.


Oven Mitt Class- Sept 25th 10am- Learn how to use the silicone sleeve over a quilted base to protect your hand from the heat with this oven mitt. These make great gifts and Christmas is coming!!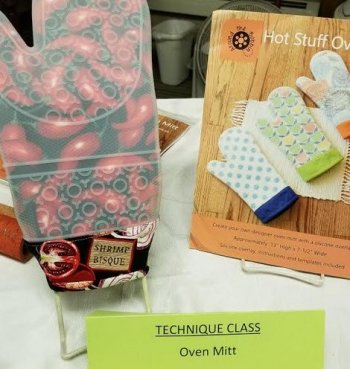 Visible Mending- Stop by and learn a new mending technique that gives new life to your wardrobe. October 7, 2-5pm or 6-9pm Book is required for class. Call store for list of other supplies needed.





Quilt As You Go! Table Runner- October 11th 10am You are going to love this fast runner and will want to make a matching set of placemats!


Ruler Work with Katie Cash: Come learn how to use rulers with your own machine. You will need to let us know what exact machine you have so we can get the correct ruler foot for your class. September 27th
Color Theory Class with Susan Ward: Coming Spring 2020 this class is a great way to learn to blend colors and explore various ways to determine what colors work together. If you are interested in this class, please call so we can reserve a space for you.

Long Arm Class: Sept 18th- This class is full. Please call to get on the waiting list for the next scheduled time. We will schedule again this fall so sign up now.

Collage Class with Leslie McNeil- October 4th ONE DAY ONLY!! Sign up now- space very limited.

3D Flowers with Leslie McNeil- Leslie will walk you through making 3 D Flowers using her new pattern. This is a fun and new technique to learn. Saturday, October 5th
Quilting Mini Retreat: Sept 20-22 Call to sign up now 406-586-6097. Our stay-in-your-own-bed retreat is full this Sept but we are working to plan another in November just in time to finish those Christmas projects. See class list online for what is included for retreat. Call today to register for Nov 8-10th. Space is limited. Cost: $85
Foundational Learning Class I- Beginning Quilting- 12 weeks- starts January 2020 sign up now!!- Make your own sampler quilt in twelve 3hr sessions! When class is completed, you'll be ready to tackle all those projects you've always wanted to create! Cost: $165 + supplies
Foundational Learning Class II- Intermediate Quilting- 14 weeks started Sept 10th If you are interested in building on the skills you've learned in the Beginning Quilting Class, be sure to got on our call list for the next time this is offered.
Foundational Learning Class III- Advance Quilting Class- 13 weeks started on August 29th. We are having a great time learning more advanced skills and precision piecing. We will be offering this class again in the Spring of 2020. If you are interested in taking the Advanced Class, please call us to get on the interest list. Gwen will determine dates and contact you.



Don't neglect your machine this fall- Get her all tuned up and ready for those classes and winter projects. We can service and repair ALL makes and models of machines. Call today to get on Cameron's service reservation list. 406-586-6097