March/April News from Main Street Quilting Company 2019

We are already thinking about this spring and summer especially in light of the many inches of snow and then more snow that we have gotten last week. I'm very ready for a color other than white outside! We've been planning and scheduling classes and are now ready to share with you what is going on here in the next few months!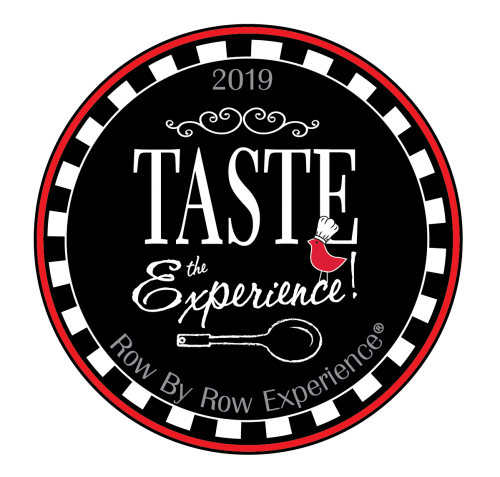 We are planning our Row By Row Experience pattern for 2019 and would love to hear from you... What block size did you prefer? Applique or no applique? Easy piecing or more complex piecing? Respond to this email with your opinions and your name will be entered in for a gift certificate drawing.

Speaking of drawing! We had a Crazy Day drawing for those who brought in their MSQCo logo bag. Debbie Q. was the winner of our $25.00 gift card. Thank you all who brought in their bags!

Birthday Club- Thank you ladies for a fun party on Friday evening. I appreciate you joining us and sharing your blocks with everyone. I love seeing the variety of colors and designs. Be sure to check out our Facebook page for more photos. If you have any Birthday Club photos (past or present) please send them to info@mainstreetquiltingco.com so we can add them to our Facebook page.



In the photo below, you will see our wonderful volunteers sewing for Haven, They use our classroom on the last Sunday of each month (exception for month of March- contact Misti). They gather and sew for families in our area who are setting up new households after leaving a bad situation. You can support us with your sewing assistance and or supply help. If you would like more information, please contact our coordinator: Misti Andersen: misti.andersen@gmail.com



Upcoming Classes: **Did you know you can sign up for classes online or on your Main Street Quilting Co app?**

Finish What You Started: March 8 & 29, April 5 & 19. Please call us so we know who many people are stopping in to use our classroom. Cost: $10

Jelly Roll Rug: This two day class will teach you lots of special tricks and tips we've learned through the rug making process. Come to class with your 2.5" strips sewn end to end (like binding) and pressed in half wrong sides together.

Friday and Sat March 15-16 10-5 both days.

Cost: $50 plus supplies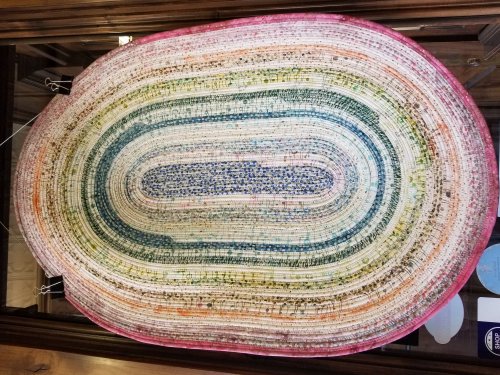 T-Shirt Quilt Class: Join Marty as she helps you make a custom quilt from your t-shirts. This is a great time to make graduation quilts!

March 22-23 Friday 3-6pm, Sat 10-4

Cost: $50



Mini Retreat Time! Join us for a fun weekend of sewing, sewing and more sewing! We always laugh a lot, eat too much, sew a ton and spend a fun weekend together. We are limiting the seating this year so first to sign up gets a spot!

March 29-31, Friday 12-9p, Sat 9-9p, Sun 9-2p

Call today. Cost: $85

Beginning Quilting: Need a refresher on current techniques? Ever jumped into a quilt and ended up stuck? Let's get back to basics! 12 week class starts Thursday, March 28th sign up and get your supply list. Thursday Evenings for 12 weeks. Cost: $150




Free Motion on YOUR Own Machine Class: Gwen will guide you through techniques to free motion quilt on your own sewing machine. You will need a free motion or darning foot for your machine. Monday, April 8 2-6pm Cost: $40







One Block Wonder Class: These triangles make unique designs when using panels. Let us show you how! Sat, April 6th 10:30-3:30pm Cost: $40 plus supplies



Rag Rug Class: If you've never made a quilt this is a great way to start. We will show the basics of cutting and assembly as well as the sewing techniques needed. This is a great class for all ages! Thursday, March 21 1pm-4pm Cost: $35 plus supplies



Long Arm Class: Learn to use our store Long Arm Quilting Machine- Upon completion of the class you will be able to rent the long arm to quilt your own quilts. If you have taken the class and need a refresher- sign up. March 11th 3-4pm Cost $50, just bring a pencil- we will supply what you need.

SPRING means SHOP HOP! Our Spring Shop Hop will be April 11-13th you will not want to miss out on the fun. We've got something different planned this year so mark your calendars.


Susan Ward from Common Bias Quilting is coming back to Bozeman! We will have a few fun classes and a reception planned while she is here. If you've taken any of her classes in the past, we'd love to have a time of show and tell during a reception on Friday evening, April 26th at 6pm. Bring your projects and share them with us! If you've not taken a class from Susan, please stop by on Friday evening and see what these gals are up to~

Crazy Quilting Workshop: Make a special April 24-25 cost: $75


Bias Stars/Trees Class with Susan Ward: This technique gives perfectly made points every time. If you are new to quilting or have been quilting awhile, this is a wonderful technique to learn. Come learn from an experienced teacher/designer! Cost: $50 Friday, April 26 10-5pm



We have an Intermediate Quilting Classes as well as Advanced Quilting Classes in the works. Please let Gwen know you are interested so we can get the dates firmed up on our calendar.

Intermediate Quilting Class Quilt

Advanced Quilting Class Quilt




Our Service Tech, Cameron will be here the following dates: March 8 & 26, April 12 & 26th Please call early to get on his reservation list. We have been filling up every week and we need to limit his reservations to 18 per visit. Call today @ 406-586-6097