Skip Navigation
Website Accessibility
Row By Row Starts tomorrow!
The waiting is over!! Just in case you haven't heard ROW BY ROW starts TOMORROW.




We are super excited to share our row and so much more with you! We have a fun and interactive scavenger hunt going on in the store to celebrate Row By Row. Scavenger hunt will run from June 21- Sept 4.

Come in and get a clue to where we have hidden our logo cards.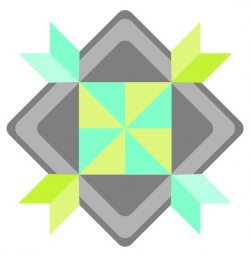 Clues will be posted daily on the board at our Row By Row display.

Cards will be redeemed for prizes. One card redeemed per person per day. Prizes are non- transferable and must be used at time of redemption.


Store Hours for the Summer
Mon - Fri 10a -6p
Sat 10a - 5p
Sun 12p - 3p


There is still two spots available in the T-Shirt Quilting Class on Fri and Sat. Call today to sign up! You will love working with Marty on this one of a kind quilt top. Call us today 406-586-6097

Don't forget we are sewing for Haven on Sunday, June 24th starting at noon. Please contact Misti @ 406-529-5185